Science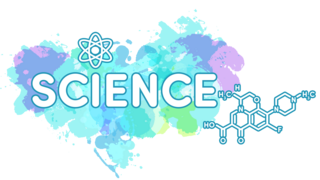 At Yorkley School we believe that science is about acquiring scientific knowledge through the experimental testing of ideas and research.  Most of the teaching is through observational and experimental work and a wide range of resources is available in school to support this approach.  Communication skills are essential in science and children learn how to convey their ideas and findings in a variety of ways.  Science provides a unique opportunity for children to explore their world in an exciting and meaningful way.  Our aim is to retain and develop a child's natural curiosity, awe and wonder about the world.
With this in mind as a staff we created a set of science principles in which we believe encapsulated the very best learning opportunities for our children. These Principles are displayed around the school and each classroom.
The National Curriculum for Science aims to ensure that all pupils:
 Develop scientific knowledge and conceptual understanding through the specific disciplines of biology, chemistry and physics
Develop understanding of the nature, processes and methods of science through different types of science enquiries that help them to answer scientific questions about the world around them.
Are equipped with the scientific knowledge required to understand the uses and implications of science, today and for the future.
At Yorkley we are always striving to produce the best experiences for our children and science is a vehicle to do this! We are always looking at how to develop our curriculum to deepen the skills and knowledge for the children which is transferable across the curriculum.
Our planning is objective led, with opportunities to create that AWE and WONDER. We also build into the planning  robust assessment opportunities that show what the children have learned in their science topics. We observe and listen closely at all stages of their learning in order to support and develop their skills and knowledge.
We are proud to continue to support British Science Week each year! It is a chance for parents and children to work alongside each other, having fun, discovering something new and having even more fun! Throughout the year we strive to allow the children to experience a range of scientific concepts and skills through real-life activities.
Weather Balloon June 2019
This week we launched a weather balloon from the playground! Cameras were attached to take photos at 24,000m above Earth to launch the children's learning on a wide range of topics including space, the Earth and its atmosphere, and plants.  The helium filled weather balloon will be used to conduct experiments on a payload of seeds. These seeds were radiated, and the children will be looking at how this affects a plant's growth by comparing them to a control group of seeds kept safely on Earth! Also attached to the payload was Yolanda, our school mascot. Each class was excited to track the journey of the balloon during the day on a special tracking app. The balloon returned to earth safely during the afternoon after climbing to a height of 28km, in the Ragley Hall area of Worcestershire, and was retrieved by the balloon operator Chris Hillcox.  The children are looking forward to seeing images and the video of the ascent towards the edge of space as well as the readings on air temperature and pressure in the next few days.
Caitlin: "When I was holding the balloon it was light, but also very heavy as it was being filled with helium."
Tiana: "I got to hold it and at first it was light, but as it got fuller it started swaying and I ended up on my  tippy-toes!! I really enjoyed seeing the balloon get bigger and seeing how tiny it got as it went up."